Ruby Earrings
We found 12 today
Page 1 of 1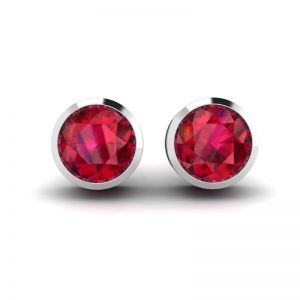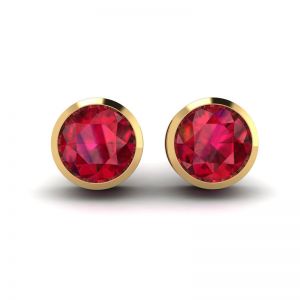 Customer reviews for Ruby Earrings
I decided to propose to my girlfriend. I liked the quality, beauty and attitude in PIERRE. The result is very positive! Strongly recommended!

David

I had planned to propose to my girlfriend. I had compared offers in several stores. PIERRE has a diamond engagement ring for the lowest price. There were no doubts before ordering....

Andrey
Video for Ruby Earrings
FAQ about Ruby Earrings in India
What sets Pierrejewellery's Ruby Earrings apart as a symbol of timeless elegance and luxury?
Our Ruby Earrings are crafted with precision, showcasing the rich red hue of rubies in exquisite designs. They are a symbol of passion and opulence, making them a perfect choice for those who desire a statement piece for special occasions.
How does Pierrejewellery incorporate traditional Indian design elements into its collection of Ruby Earrings?
Our Ruby Earrings often feature intricate designs inspired by traditional Indian motifs such as peacock feathers, paisley patterns, or temple-inspired carvings. This fusion of modern craftsmanship with cultural elements creates earrings that beautifully marry tradition with contemporary elegance.
How can customers ensure they choose the right size and setting for their Ruby Earrings?
Refer to our online sizing guide or visit our store for a personalized fitting. Our expert staff can guide you in selecting the right setting that complements the rubies and ensures the earrings fit comfortably and securely.
What measures does Pierrejewellery take to ensure the quality of its Ruby Earrings?
We source high-quality rubies and materials, adhering to strict quality standards. Each pair of Ruby Earrings undergoes thorough inspection to meet our commitment to craftsmanship and excellence before reaching our customers.
Prices for Ruby Earrings in India
Ruby Earrings in other cities
| | |
| --- | --- |
| ☑ Products category | Earrings |
| ☑ Products quantity in the catalog | 12 |
| ☑ The cheapest product price | ₹98,163 |
| ☑ The most expensive product price | ₹195,100 |
PIERRE Jewellery in Other Countries